This page is intended to provide rare photographs of the family, and photos of the current events. Of course, you have to contribute as frequently as you can. Send in scanned images (both *.bmp and *.gif/jpg) to

sumbheemarao@hotmail.com or post them the conventional way.

The first few are here

1.M.S.Brothers

STORY OF THIS PICTURE

The photo is taken around the year 1935. Bhavaji had just recovered fom a serious illness.The photo consists of the following people l to r Subba Rao, Akkamma with Vitthal on the lap, Bhavaji, Indramma dressed as Lord Krishna(the story goes that she thought that if she danced when the photo was clicked, the dancing Krishna would be captured on film!,hence the blur), Bhavaji's mother(Sethubai) with Kumudu (daughter of Raghavendra Rao), Raghavendra Rao (Bhavaji's brother), his wife (Radha Bai). Occasion for the photo not known.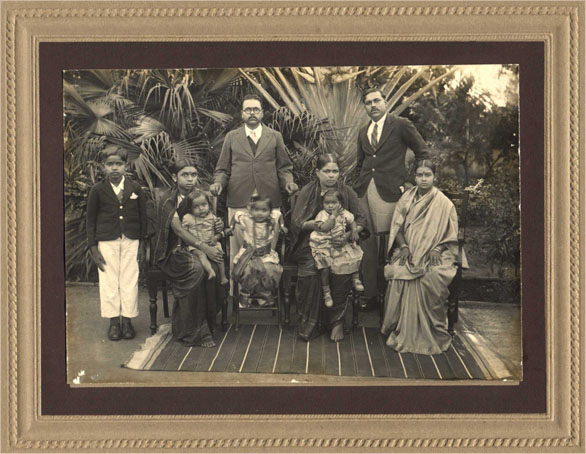 2. M.B.Brothers.
A rare Photo in which all the brothers with their wives can be seen. The photo was taken during Jamuna's Marriage. The brothers are standing as per their seniority with their wives in front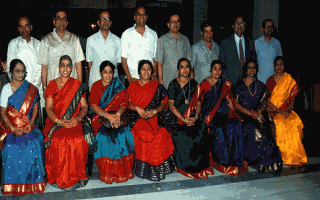 3. M.B.Sisters
Photo where the three sisters can be seen together. Grouping effect created by Ambica by joining two separate Photos. From left it is Indu the middle sister, Leelavaty the eldest and Hemamalini the youngest.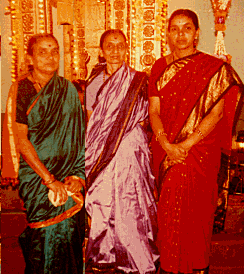 3. Alakananda and Gurudutt
This photo was taken on their honey moon trip to Ooty.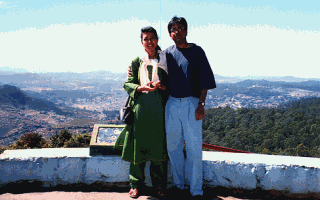 4. Sachin.
The latest addition to the family, Sachin son of Roopashri and Shashikanth, seen with his great grand mother.
4. Smiling Akkamma. This picture was taken by Vijayendra in December 1996 when she had sat down for reciting the shlokas immediately after her bath.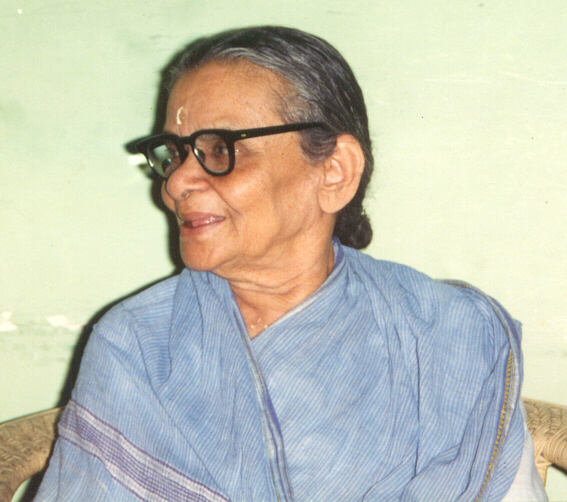 5. For Photos of Neha Visit Nehas home page